Meeting the Makers in Oakland
February 21, 2017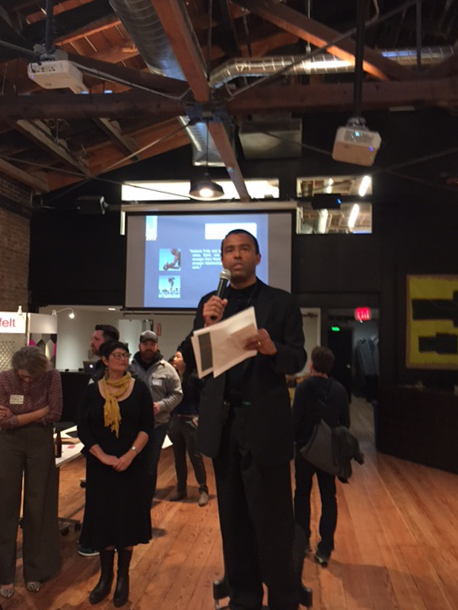 Robert Ogilvie, Director, SPUR Oakland
At Westlake Urban, we consider "placemaking" an integral part of the work we do as developers. When designing our projects, we are constantly seeking ways to create places that resonate and connect with the local community.
On January 26, we were proud to co-sponsor the first-ever Made in Oakland Expo. The event—conceived as "speed dating" between local artists or "makers" and the real estate industry—was organized by Oakland Makers, Oakland Grown and SPUR Oakland. It featured 14 Oakland-based makers and producers of custom metal, wood, lighting, furniture, fine art, and other building products. The makers had a unique chance to connect and present their products and services to more than 125 developers, architects, builders, construction firms, and other members of the development and real estate industries.
Jordan Bunnell, Founder and CEO of Oakland-based Local Language, a design and fabrication studio, welcomed the chance to introduce himself and learn more about local projects. His clients are "spread out all over the country," he said. "We work a little bit in the Bay Area, but it's a shame we don't get to do more in our own backyard."
These connections are important, said Kelley Kahn, a city planner recently tapped by Oakland Mayor Libby Schaaf to devise new policies to curb the displacement of artists.
"(The Expo) is all in the spirit of making sure that our local makers, fabricators, and artists are benefitting from the terrific investment into Oakland that's coming from the real estate community, and creating strong connections and helping our partners in real estate procure what they need locally for their buildings," she said. "This is just the beginning."
Forging deeper ties with makers
Our involvement with this great event started with a simple question: How do we meet the makers in Oakland?
Westlake Urban is committed to building responsive, vibrant, infill development projects that address the needs and preferences of the residents, neighbors, and visitors in each of the communities we serve. Our approach is based on the belief that there is a shift taking place—a growing hunger for connection, a desire for a stronger sense of belonging to the communities where we work and live, and an eagerness to share and experience the stories that make each place special.
The Oakland community has long been passionate about supporting the local artists, small businesses, and makers who make the city special. As the Made in Oakland Expo highlighted, there is a great opportunity for the real estate community to support makers by locally sourcing furniture, lighting, upholstery, metal and steel fabrication, sculptures, and artwork to enhance and beautify our buildings and public spaces.
What makers need
Who exactly are these "makers"? They are the inventors, designers, fabricators, and artisans who are leveraging 3-D printing, laser cutters, robotics, crowdfunding, open-source software, ecommerce, and other advancements in technology to manufacture and sell their own goods and launch their own businesses. The maker movement is seen by many consumers as a welcome alternative to mass-produced goods. And as the movement has grown, it's emerged as a "serious economic, technological, and city-development force" stimulating the next wave of manufacturing innovation.
Leaders in Oakland, San Leandro, San Francisco, and many other cities are working hard to catalyze local makers and fuel their growth. According to John Tierney, a reporter for The Atlantic, three things are needed to enable the development of this vital part of the urban economy.
First, makers need "maker spaces," shared workspaces with the 3-D printers, laser cutters, milling machines, and all of the tools needed to help makers translate their ideas from vision to tangible product.
Second, makers need capital. Fortunately, nonprofit microlenders and crowdfunding platforms like Kickstarter and Indiegogo have made it easier for new businesses to raise funds to manufacture products and launch new businesses.
The third set of enablers include local retailers and websites like Etsy where makers can market and sell their products before they can be ready for the big leagues.
Real estate industry: The fourth enabler
We believe the real estate industry can be the fourth enabler of the maker movement, providing opportunities to celebrate makers and to interweave their products and their stories into local buildings and places.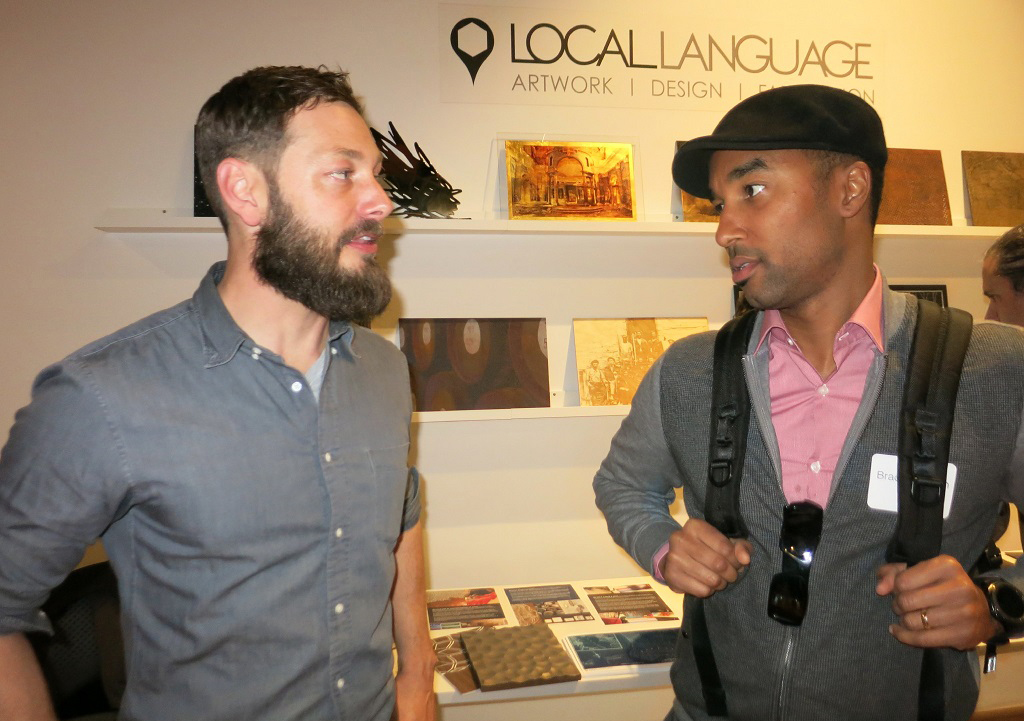 The real estate industry, like all industries in the 21st century, is changing. As the market has shifted to a strong demand for urban living, developers are abandoning formulaic development patterns that once worked in the suburbs. A one-size-fits-all approach is no longer "business as usual." Rather, today's successful developers focus on sustainable, pedestrian-friendly, transit-oriented, smart-growth practices to build the projects desired by today's diverse urban dwellers.
Creating opportunities for developers to connect with local makers makes economic sense as it strengthens the local economy, but more importantly, it provides opportunities to showcase the work of local makers and simultaneously create unique buildings and places that speak to Oakland's rich creative culture.
"In some ways, this is about sourcing," said Gaye Quinn, Managing Director, Westlake Urban, "But more importantly, it's about creating connections with local makers and being able weave their stories and products into our buildings so that our buildings reflect and display the uniqueness of Oakland. There is incredible talent and creativity energy in Oakland's maker community, and Oakland Makers and Oakland Grown are doing incredible work to support and promote them. We were inspired by their devotion to this work, and Westlake Urban would like to support that energy and tell that story."
We are grateful for the opportunity to sponsor the Expo, and we congratulate SPUR, Oakland Makers, Oakland Grown, the City of Oakland's Economic & Workforce Development Department, the other event sponsors, and of course the makers for a very successful event. We look forward to future events with Oakland-based makers. To sign up for information about future expos and to view the Directory of Local Fabricators, visit Oakland Makers.