San Mateo City Leaders Honored at 2000 Delaware Grand Opening Celebration
May 21, 2016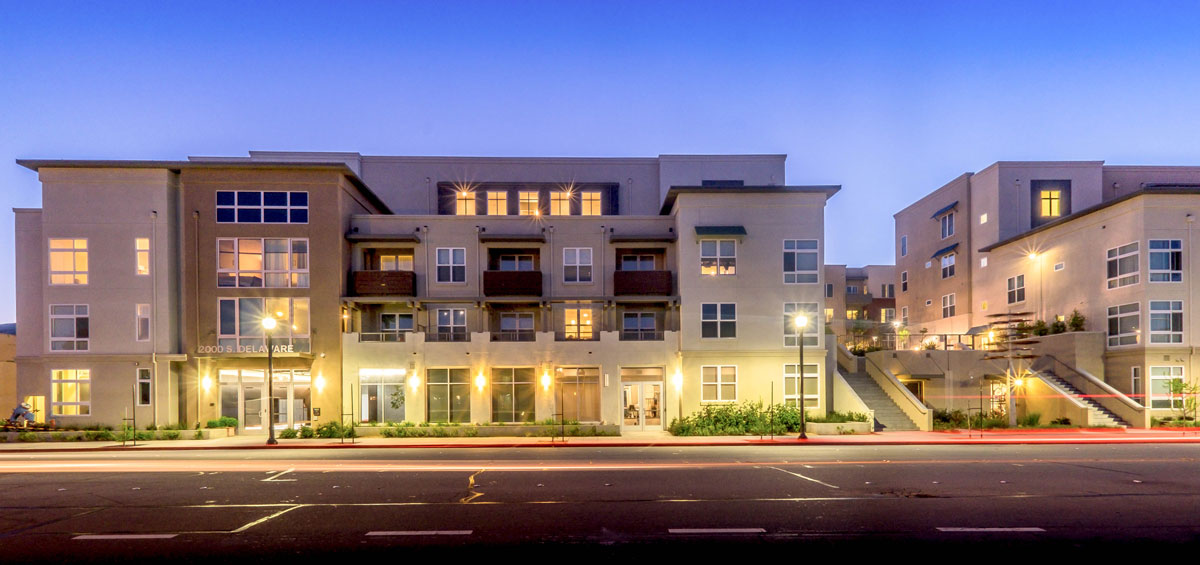 Much-needed affordable housing became reality this month in San Mateo as the result of a public-private partnership and the forward thinking of San Mateo city leaders and their development partners. Together, they are taking a fresh approach to address the housing crisis in the Bay Area.

On Wednesday, May 11, Westlake Urban, Palo Alto Partners and City of San Mateo employees and elected officials celebrated the grand opening of 2000 Delaware, a new, pedestrian-friendly, transit-oriented apartment community with 60 contemporary two-bedroom units for moderate-income households. Speakers addressed the importance of the project in light of the Bay Area's affordable housing crisis, and shared stories about the decade-long effort to bring the project to fruition.
The grand opening celebration, timed to coincide with Affordable Housing Week 2016, featured remarks by some of the many city and community leaders and development partners who made 2000 Delaware possible.
2000 Delaware comes at a critical time when affordable, workforce, rental housing is extremely scarce in the Mid-Peninsula. "These are challenging times," said Joe Goethals, Mayor of San Mateo, referring to the tech boom that boosted the entire Bay Area economy, but brought with it a job-housing imbalance that can only be addressed by building more housing for the workers who are here.
"Projects like 2000 Delaware are unique and rare. Without the City of San Mateo's vision and its commitment to housing affordability, this project could not have happened. The city employees and elected officials who brought this forward were the real heroes of this project," said Gaye Quinn of Westlake Urban.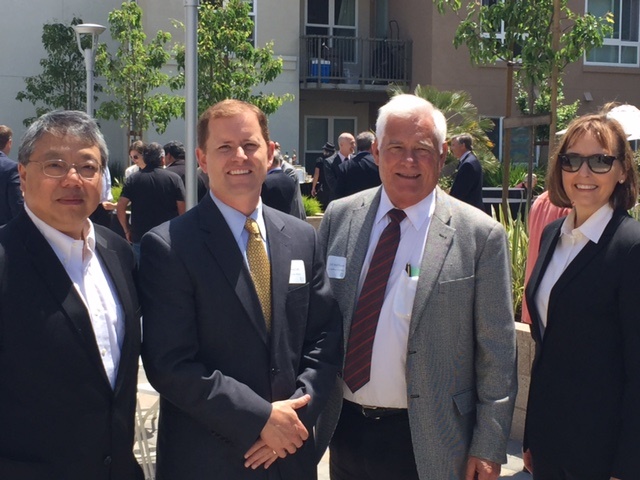 Sunny Tong of Westlake Urban agreed. "This is a great example of a true public-private partnership," he said.
2000 Delaware is unique in a number of ways. Built on the City's former police station site, the city had a vision for a mixed-income community with homes for both low and moderate-income families. It was an innovative approach that had never been done before. The project is now the City of San Mateo's largest workforce housing project to date. Additionally, the 60-unit project is one-half of a 120-unit affordable housing community, which includes two separate buildings that share a podium, a parking garage and common area amenities. The north building, known as Delaware Pacific, was developed by MidPen Housing Corporation and includes 60 units for low-income households.
"It takes a village to address these huge challenges," said Goethals. "This is an extremely important moment, and I can't thank you all enough for being part of this village and solving this problem together. The folks who live here will benefit, and the city will benefit."
The City Council initiated the project, and former Mayor and Council member Jack Mathews said he pushed for serving families of diverse incomes. "We didn't know at the time that that really wasn't going to be easily funded," he said. The project languished until Westlake Urban took up the challenge. "They take very seriously the role of making a difference in their community and really thinking about the common good," Mathews said.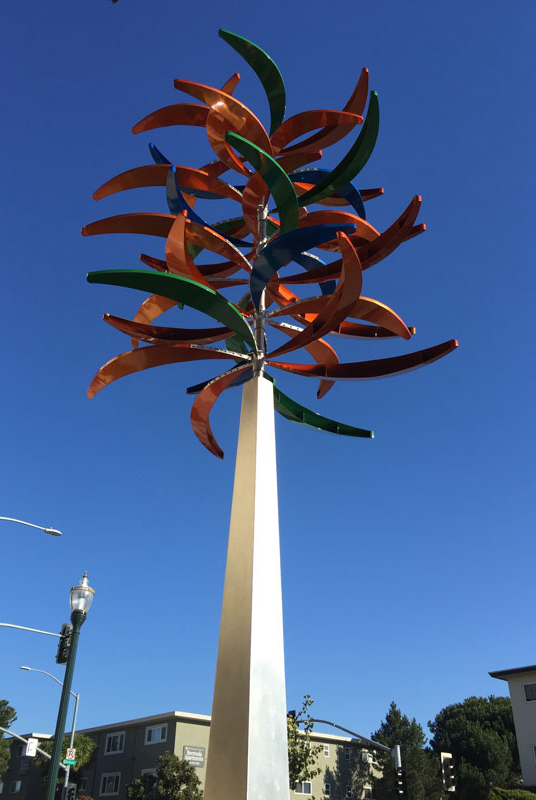 2000 Delaware is also home to San Mateo's newest public art installation, Synthesis, a 20-foot, stainless steel, kinetic sculpture designed specifically for the project and on display to South Delaware Street, which was created by husband-and-wife artists Jonathan Russell and Saori Ide of Ride Art.
"This is the kind of work we love to do–collaborating with different people, city agencies, developers, architects and the residents," said Saori Ide. "The title, Synthesis, is about bringing the community together."
In closing, Gaye Quinn spoke about the challenges of developing affordable housing in the "post-redevelopment world."
"Eleven years ago these projects were difficult to do, but they're becoming more and more difficult today with the loss of redevelopment agencies and many of the tools we had come to depend on to do this kind of work," said Quinn.
"We have a housing affordability crisis in the Bay Area, and many communities need the kind of leadership that the City of San Mateo provided in order to create more affordable housing." said Quinn.