Westlake Urban proposes 460-unit project near UCSF's Parnassus campus
October 20, 2014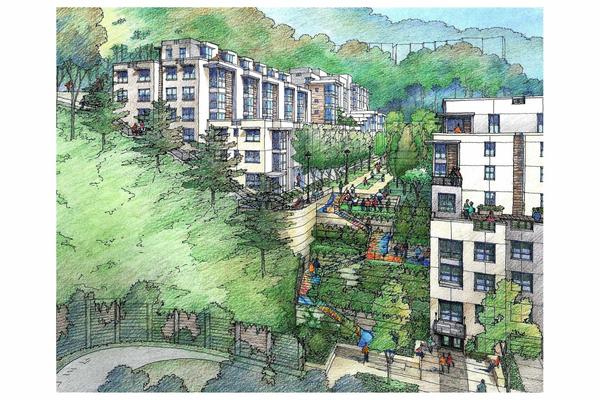 Westlake Urban LLC is pushing ahead on redeveloping the 64-year-old Kirkham Heights Apartments in the Inner Sunset into a 460-unit complex, the largest residential development ever proposed for the neighborhood.
Besides the picturesque views, one distinguishing feature of the aging apartments is the carports that sit beneath the units. But those also show how out-of-date the property is, said Gaye Quinn, managing director of Westlake Urban.
"Residents could show off their shiny new cars. It's really a World War II-era development pattern," she said. "We had a decision. We could be incremental about it or say 'Now is the time to look holistically at a plan that could re-imagine the site that would match today's marketplace.'"
Westlake, which has owned the 6.35-acre site next to the University of California, San Francisco's Parnassus campus for four decades, is pushing forward with an ambitious plan.